Keep up-to-date with all the latest education news from St Mary's Primary Rydalmere.
This year 661 students from Catholic schools across Western Sydney and the Blue Mountains stepped up to take the Executive Director's Summer Reading Challenge! In total, 4185 books were read as part of the competition: over 1000 more books than last year! Today the winners were announced. Read more...
Categories: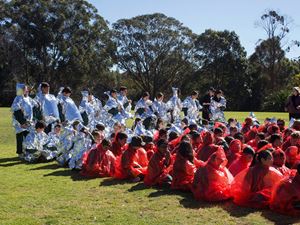 St Mary's Primary Rydalmere capped off a great year of learning with the news they are officially the World Record holders of the largest human image of a pencil! Read more...
Categories: