Did you miss St Mary's Rydalmere with Sam Mac on Sunrise? Take a look at the replay here where students share some fun and interesting facts about their school principal, Mr Blissenden, who may or may not have a great Chewbacca impression!
Categories: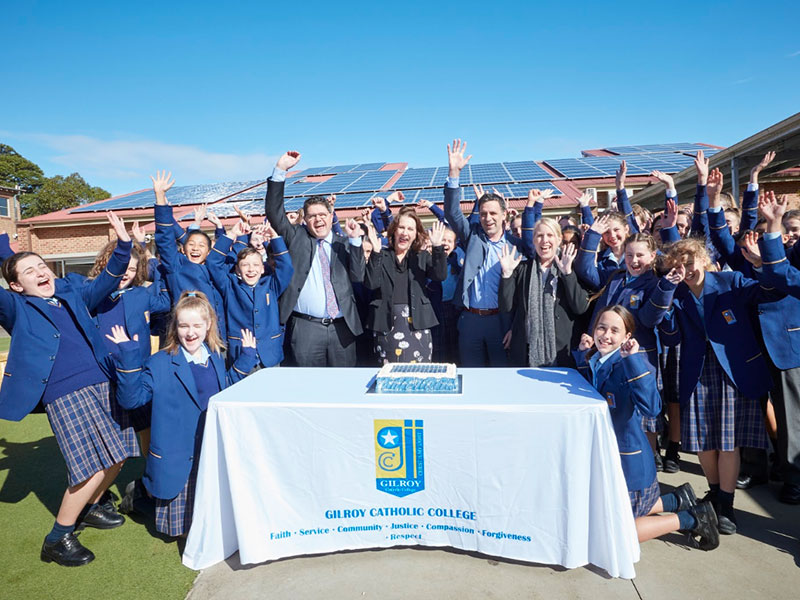 Nineteen Catholic Education Diocese of Parramatta schools have `switched on' to free solar power and energy efficient LED lighting, under a program tipped to reduce carbon emissions of 2,442 tonnes each year across the schools. Read more...
Categories:
It was a milestone for thousands of families todays as their little ones went to school for the very first time. Many Catholic schools like St Mary's Rydalmere had orientation days for Kindy last week. These new students have been getting stuck into learning life's essentials as they begin their 13 years of education. Watch the video from 7 News...
Categories: